Imagine being able to overcome challenges, negative emotions and behaviors, quickly and naturally…
If you have thought about hypnotism in NYC, you may have wondered –
"Does hypnotism really work?"
"Can hypnotism help me get past the things that are holding me back?"
"Would I be aware of what's going as I undergo hypnotism?"
---
There are many people in New York City and Manhattan that are searching for a safe and natural way to overcome specific challenges or help them move beyond issues that are limited their lives. Hypnotism is one of the most effective ways to overcome physical challenges, overcome emotional issues, and enhance a positive lifestyle. New York City Hypnotism provided by Eli Bliliuos can help you with fears and phobias, drug, alcohol and other addictions, weight loss, and smoking. It can also help you with sports performance, work related issues, sleeping problems, PTSD, pain management, motivation, and speaking in public.
---
Imagine…
Overcoming addictions or negative habits quickly.
Being able to overcome challenges that have been preventing you from enjoying life to the fullest.
Having control of your behaviors and beliefs so you can achieve your goals
---

NYC Hypnotism with Eli Bliliuos works quickly to foster positive change in your thoughts, beliefs, or actions. It can help you feel better about your personal situation or your life in general. It can help you get more joy out of the life and afford you the ability to do the things you have always wanted to do. Hypnotism does this because it works within the subconscious. The subconscious stores and uses all of your past experiences and feelings to guide your behaviors today. Because some of the information stored in the subconscious can because corrupt, like data on a computer, the subconscious can overreact and cause you to have fears, phobias, limiting beliefs, or physical challenges. In just a few sessions, NYC hypnosis sessions can reprogram your subconscious so it is able to process events and situations in a more positive manner that is conducive to your needs and desires today.
---
---
Hypnotism Video Testimonials
---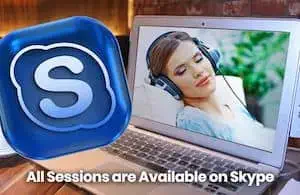 Our hypnotism sessions in New York and Manhattan are specially designed to your specific needs. We utilize several techniques to help you attain the positive change that you desire, quickly and safely. In our NYC offices, we combine positive suggestion, hypnotism, visualization and even Neuro-Linguistic Programming (NLP) to facilitate the changes you need to achieve your goals. Our experienced staff helps you identify issues from your past that are negatively affecting you today, and then implements the strategies that foster change and release.
Our New York hypnotism sessions are completely safe and have no side effects. They are natural, as we only work to retrain the subconscious mind so that negative and traumatic past experiences can be understood and released. Our New York City hypnotism sessions are fast, and change is usually seen within a few sessions. Hypnotism can be used alone or to compliment other traditional therapies and treatments. Our hypnotism methodologies help you set and achieve goals so you can finally start living life in the way you want while experiencing greater joy and a more fulfilled life.
---